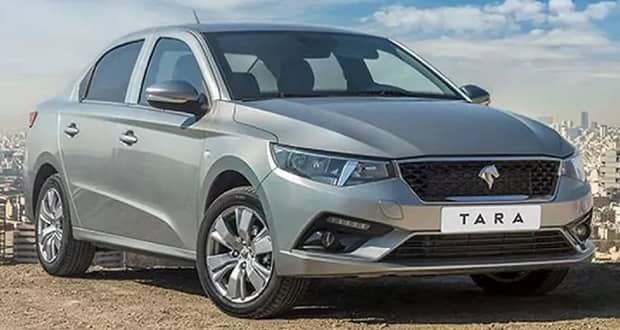 Iran Khodro announced the terms of the immediate sale plan for the automatic version of the Tara sedan for June 1402. Read the relevant details below.
In the fifth stage of the call for prioritization of the integrated car sales system, Iran Khodro announced the extraordinary sale of automatic tara with 90 days (3 months) delivery. This sales plan only includes those selected in the second part of summer 1402 priorities. In fact, only those who are registered in the integrated car sales system and are included in the list of the second part of the summer 1402 super sales priority can register in this circular. Also, Iran Khodro must have sent them an SMS about this.
Sale of Tara automatic version for June
Automatic tara is offered in this instant sale related to June 1402 at the price of 490 million 551 thousand 500 Tomans and with the class code 32301. Iran Khodro has announced the delivery date of 90 days or 3 months. White, ebony black, metallic gray, titanium silver, metallic silver, Kaleghazi green, metallic red, navy blue and royal blue will be the available colors for the customers of this sedan.
Iran Khodro Tara Car Sales Conditions 03-02-1402